30 Minute Waverunner Recreational Riding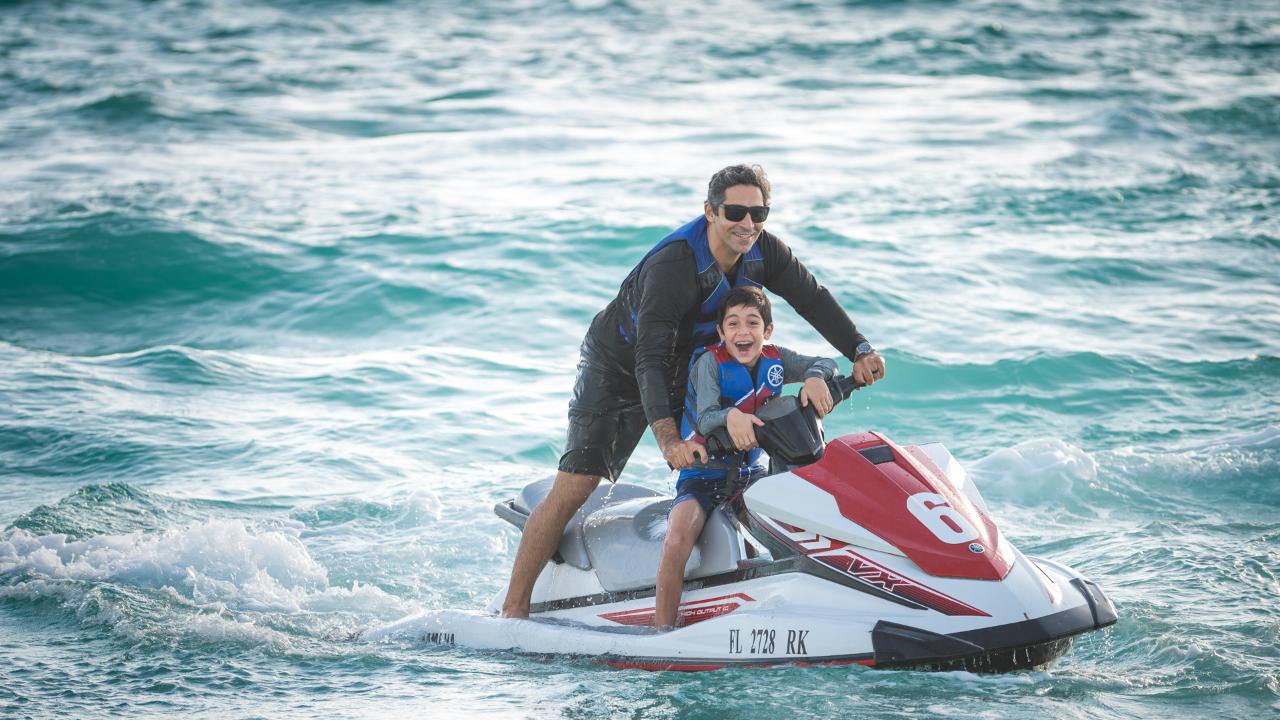 Duration: 30 Minutes
Location: Hollywood, Florida
Product code: WRRR30
CALL TO CONFIRM WEATHER CONDITIONS BEFORE BOOKING!
Age Restrictions
Ages 6 and up to Ride (Passenger)
Ages 18* and up to Drive (Operator)
*Drivers born on or after January 1, 1988 must have valid proof of a Boating Safety Education ID Card
Requirements
Photo I.D. required upon arrival

If you are booking an online reservation, you MUST bring your valid photo I.D. as well as the exact credit/debit card used to book and purchase the online reservation. YOU WILL NOT BE PERMITTED TO UTILIZE THE EQUIPMENT FOR YOUR RESERVATION IF YOU DO NOT BRING THE CARD YOU USED FOR PURCHASE AND VALID PHOTO I.D. - NO EXCEPTIONS!
All participants shall complete and sign the Liability Waiver and anyone under the age of 18 must have a parent or legal guardian complete and sign the Liability Waiver
A BOATERS SAFETY LICENSE REQUIRED


Anyone born on or after January 1, 1988, must have, in their possession, a Florida Boating Safety Education ID Card (or a valid FWC and NASBLA approved boating education certificate) & Photo I.D. to operate a waverunner in the State of Florida.
If you do not have a Florida Boating Safety Education ID Card, there is an exam that you can take to obtain a temporary certificate. Click here to take the test online ahead of arriving. (Online exam can be completed on a computer, tablet, or mobile device.)
If you have already taken the Temporary Boating Safety Education Certificate exam and have been licensed, present a copy of your temporary certificate (either a physical copy of the printed certificate or a digital copy presented on your mobile device) upon arrival for your rental.
You may complete the exam on site using your own device; please arrive 1-hour prior to your reservation time to give yourself adequate time to pass the exam and receive our safety instructions prior to your rental.
If you do not arrive with sufficient time to complete the foregoing or fail to have the required documentation, although BouYah will attempt to reschedule you to a later time or date based upon availability, your reservation may be canceled for such rental with no refund available.
Cancellation Policy
Cancellations made less than 24 hours prior to the reservation time will incur a 100% charge. In the event of inclement weather or water conditions prevents you from participating in the activity, at your request, BouYah Watersports will use commercially reasonable efforts to move you to a different location or reschedule. Otherwise, you will receive a full refund. Please call us to discuss your reservation rescheduling or cancellation at (305) 218-5050.